From Warehouse to Your House
---
For years, Smart & Final's slogan was "the smaller faster warehouse store," offering supplies for restaurant owners and small businesses in a smaller format than the huge warehouse stores, and without requiring a membership. In recent years, S&F has shifted focus to supplement these bulk items with more traditional grocery offerings, like full produce, frozen food, and bulk departments.
With these changes, a different approach to decor and signage was needed. Luckily, we've worked with Smart & Final for over 15 years. In that time, we've helped to develop multiple decor packages for different markets and locations. We spec and build all the signage you see here, whether it's metal, wood, foam, paint, print, electrical, hanging, wall mounted, and more.
And when we're done building all this? We've diligently installed our work at hundreds of locations across the Southwestern United States.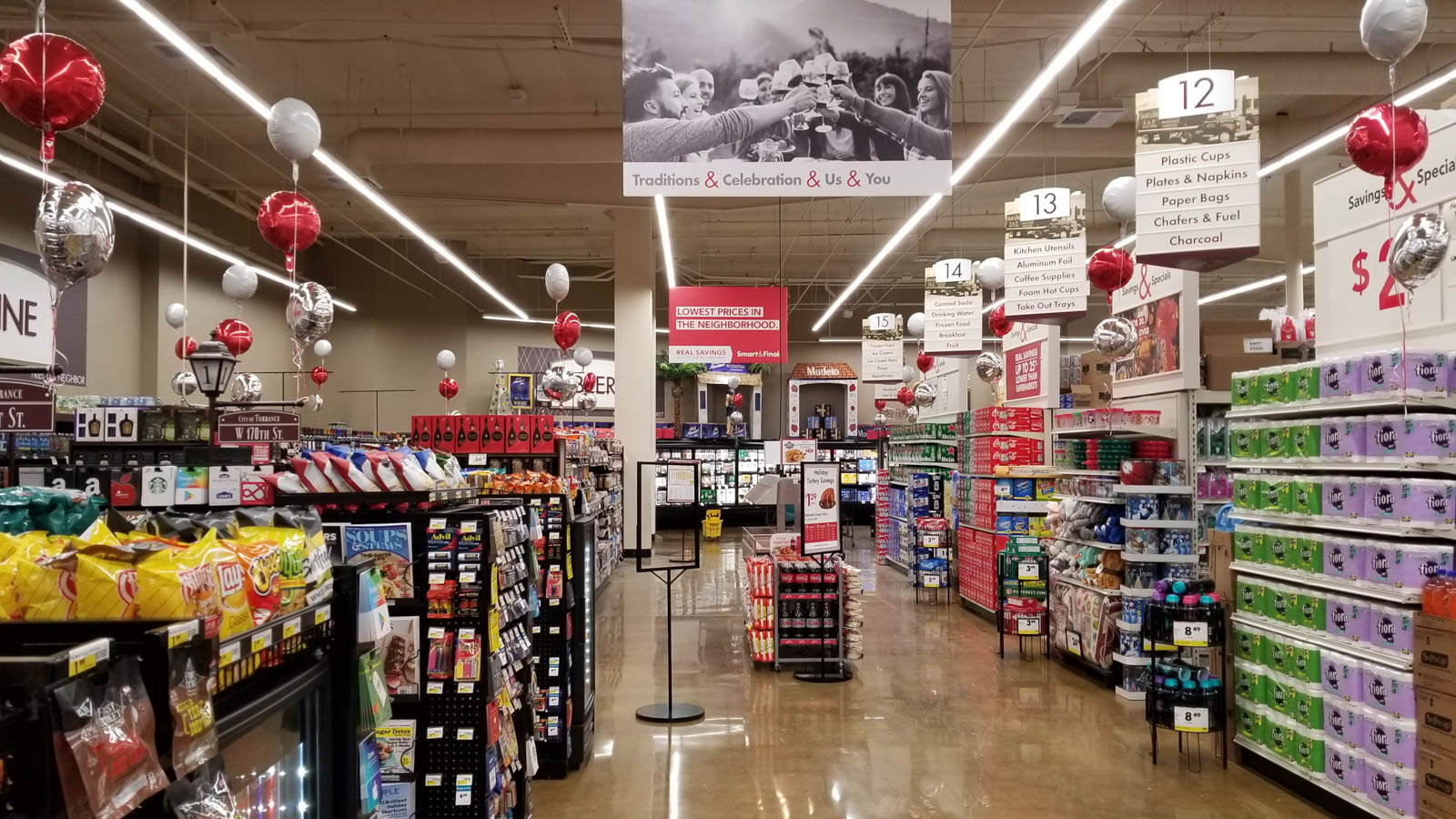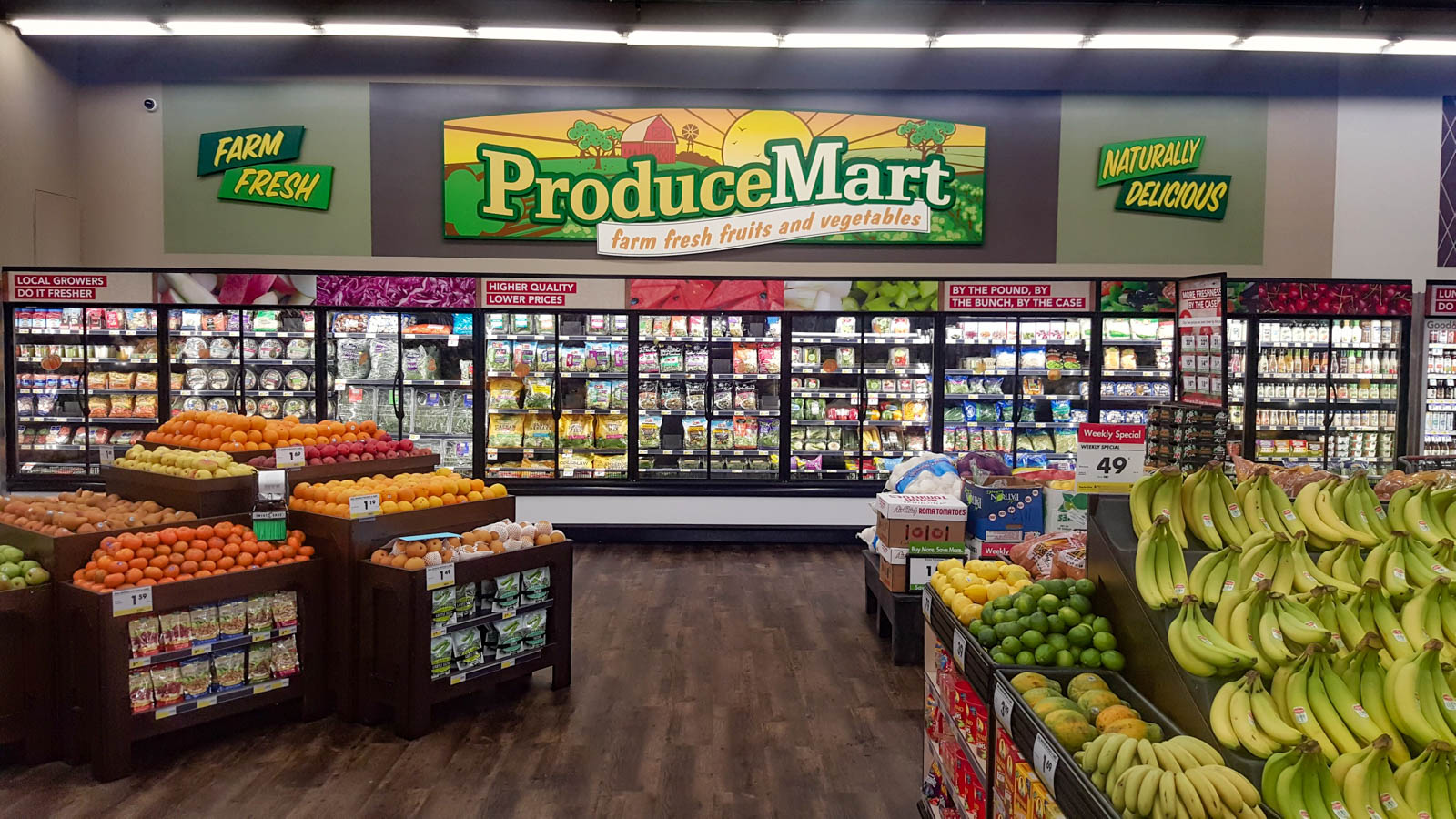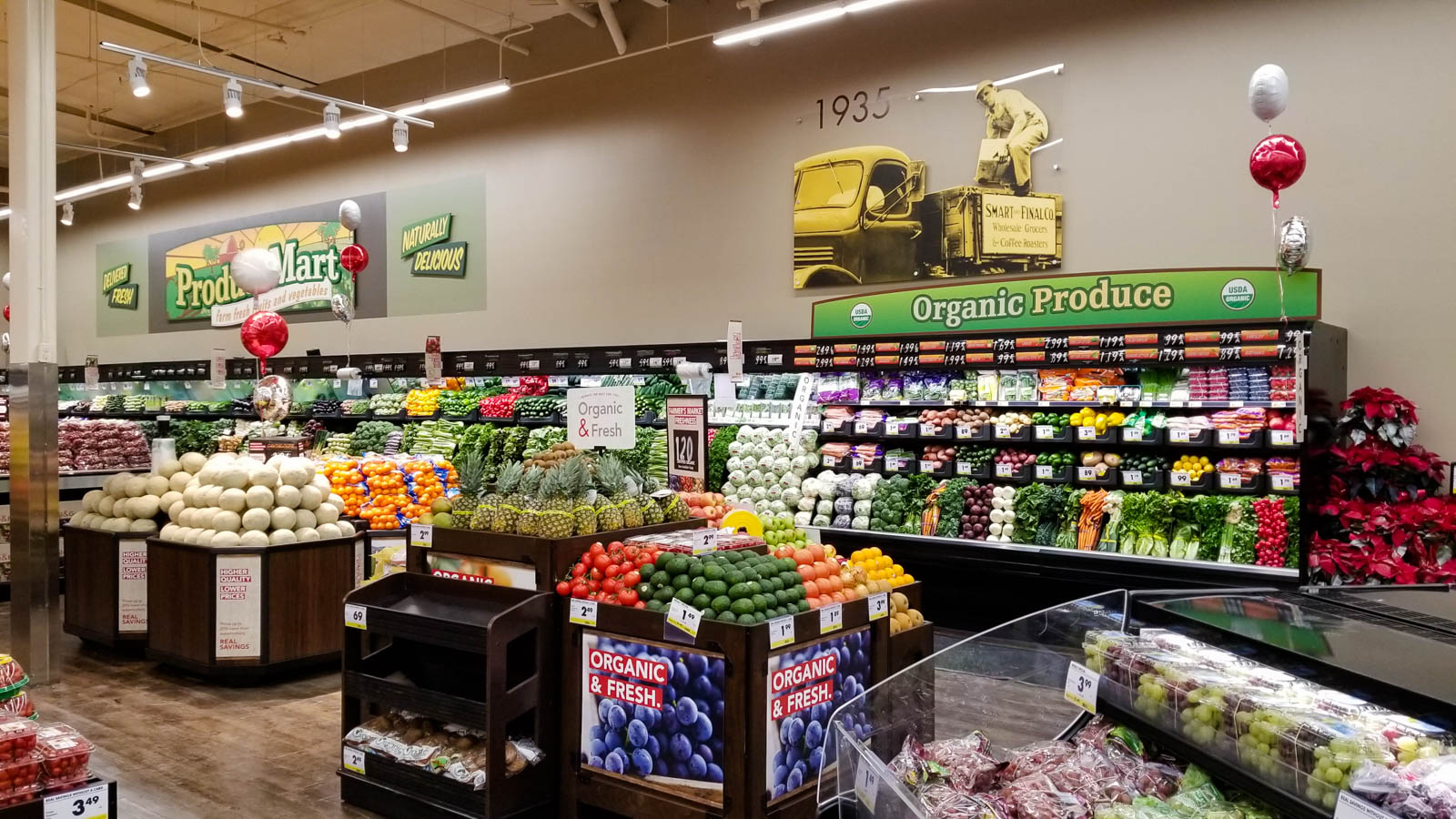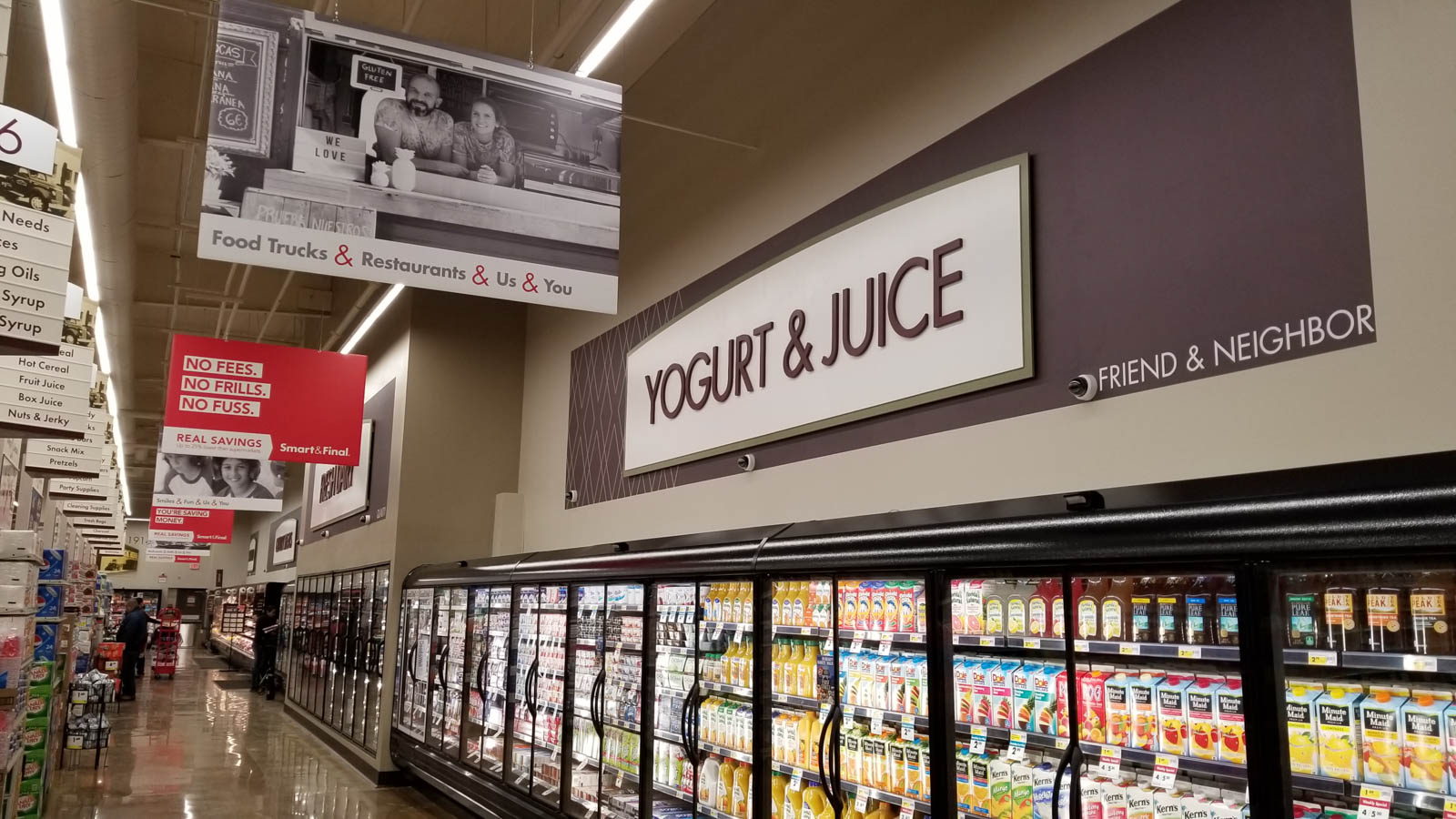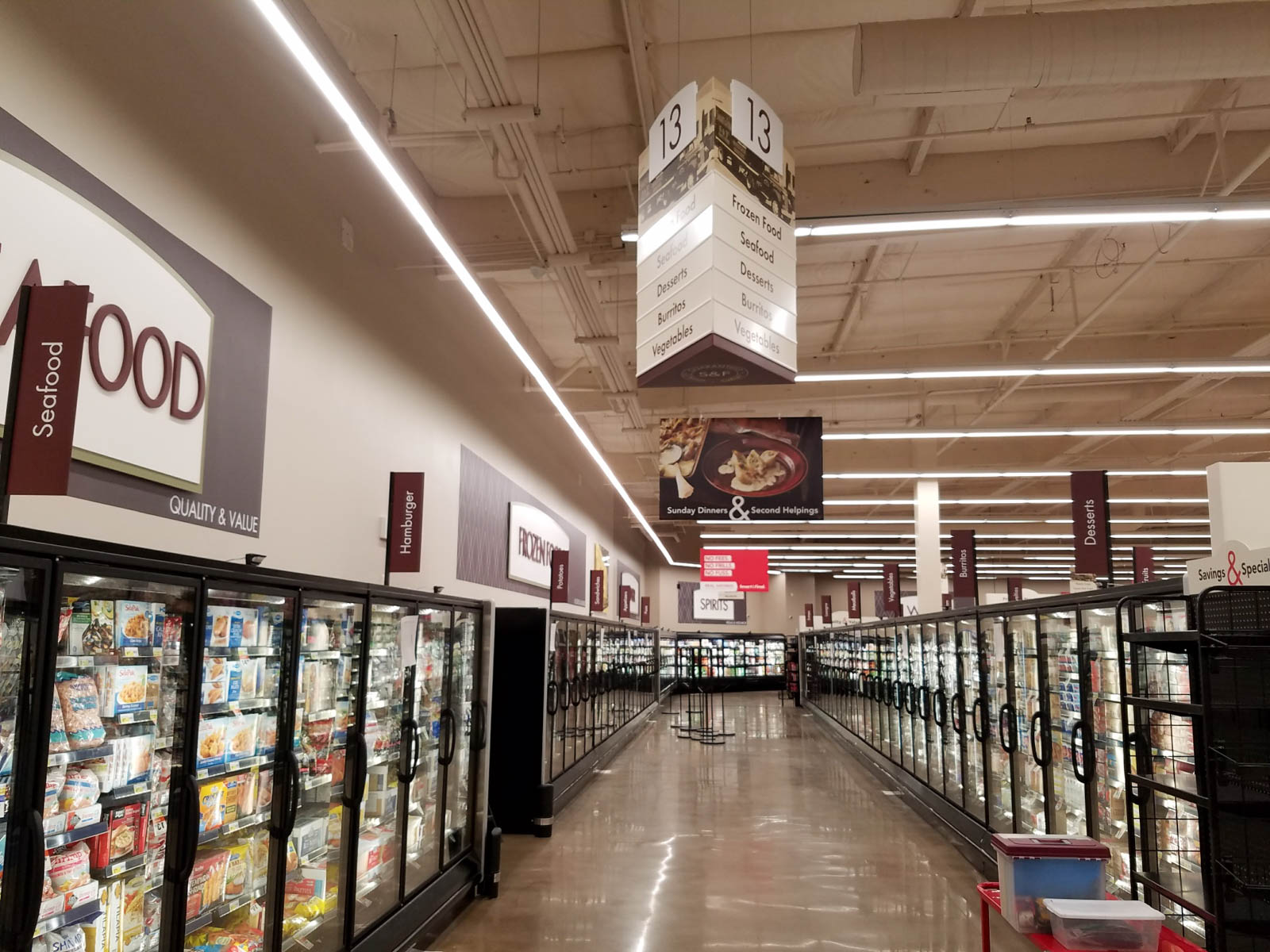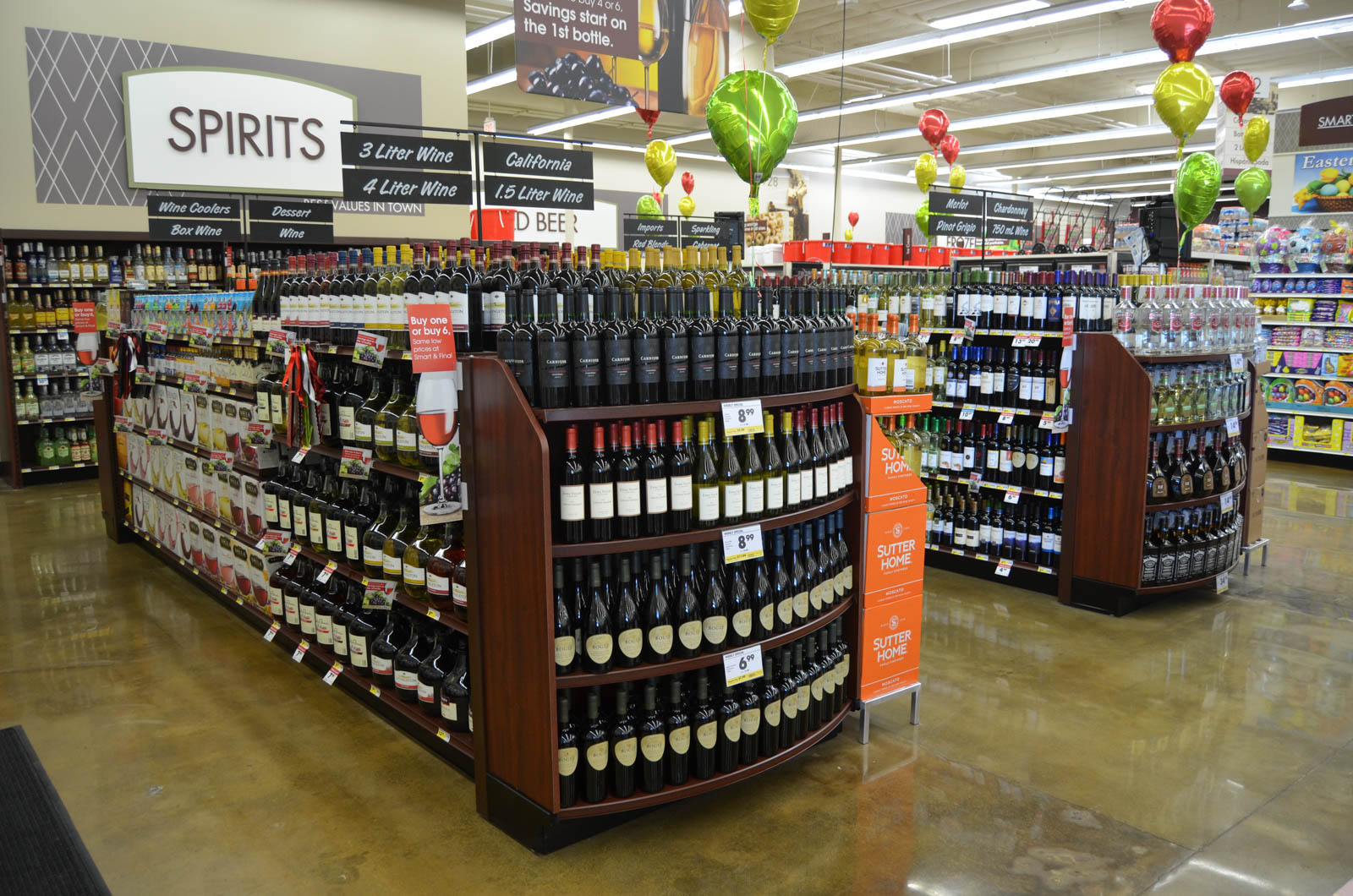 Okay, let's talk!
Now that you've seen what we've done for others, get in touch with us to see what we can do for you.
Contact Us Today